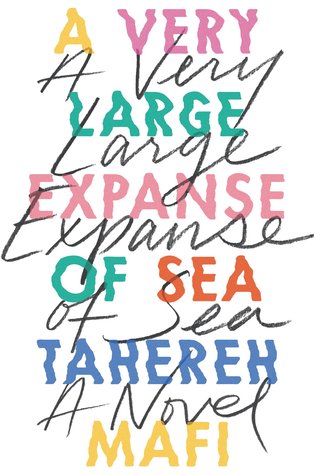 A Very Large Expanse of Sea
by Robin Talley
To Be Published: November 13, 2018
by Harlequin Teen
It's 2002, a year after 9/11. It's an extremely turbulent time politically, but especially so for someone like Shirin, a sixteen-year-old Muslim girl who's tired of being stereotyped.
Shirin is never surprised by how horrible people can be. She's tired of the rude stares, the degrading comments—even the physical violence—she endures as a result of her race, her religion, and the hijab she wears every day. So she's built up protective walls and refuses to let anyone close enough to hurt her. Instead, she drowns her frustrations in music and spends her afternoons break-dancing with her brother.
But then she meets Ocean James. He's the first person in forever who really seems to want to get to know Shirin. It terrifies her—they seem to come from two irreconcilable worlds—and Shirin has had her guard up for so long that she's not sure she'll ever be able to let it down. [summary from Goodreads]
This sounds like a very important story that needs to be told. I don't want to say too much here because I don't want to say too little, or say the wrong thing. Just read the summary, and then read the book. We all need this, I think.
Pre-ordering REALLY helps authors by creating demand for their work and increasing their first week sales. I really encourage you to pre-order if this sounds like something you want to read! To be perfectly honest, while I absolutely love supporting indie bookstores, I usually pre-order from Amazon because they guarantee that you will get the lowest price the book hits between the date you pre-order and the release date. Plus, they don't charge you until the item ships, making it super easy to support the author without spending a bunch of money upfront!
*NOTE: Barnes & Noble is offering a signed copy when you pre-order!
Amazon | Barnes & Noble | BookPeople