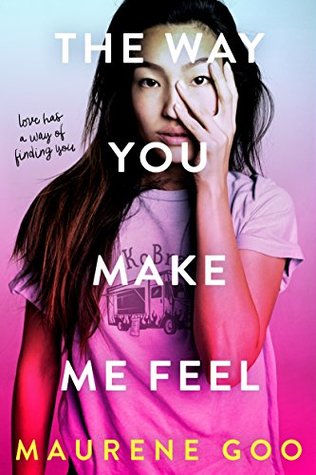 The Way You Make Me Feel
by Maurene Goo
Published May 8, 2018

Source: Purchased
---
Clara Shin lives for pranks and disruption. When she takes one joke too far, her dad sentences her to a summer working on his food truck, the KoBra, alongside her uptight classmate Rose Carver. Not the carefree summer Clara had imagined. But maybe Rose isn't so bad. Maybe the boy named Hamlet (yes, Hamlet) crushing on her is pretty cute. Maybe Clara actually feels invested in her dad's business. What if taking this summer seriously means that Clara has to leave her old self behind? With Maurene Goo's signature warmth and humor, The Way You Make Me Feel is a relatable story of falling in love and finding yourself in the places you'd never thought to look.
---
I read this book while on vacation earlier this month and am so glad I decided to pick it up! It made me feel like I had been living under a rock when it comes to Maurene Goo's books because I absolutely LOVED this.
Clara starts off as a bit of a brat, really. She is disrespectful towards her parents and people at school, and doesn't care how her actions make other people feel. When one of her pranks at prom goes too far, she has to spend the summer working off her debt at her father's food truck alongside her nemesis Rose.
This story had a lot of depth behind it — Clara is struggling with her mother abandoning her to go be a social media influencer and neither Rose or Clara have any female friendships in their life. Clara has a very friendship-like relationship with her dad when the story starts out and doesn't seem to see him in a typical parental role.
I loved seeing Clara and Rose work through their issues with each other and start to find common ground as the summer wore on. The food truck setting was so much fun — I wish I was lined up at KoBra for lunch right now! The descriptions of food were amazing and mouth-watering and I can't believe Korean-Brazilian fusion isn't really a thing, because it should be.
Clara and Rose both grow so much throughout the course of the book, both individually and into a really lovely friendship. This book made me laugh and smile so many times as I read it, but it was far from being all fluff.
I gave THE WAY YOU MAKE ME FEEL 4 out of 5 stars!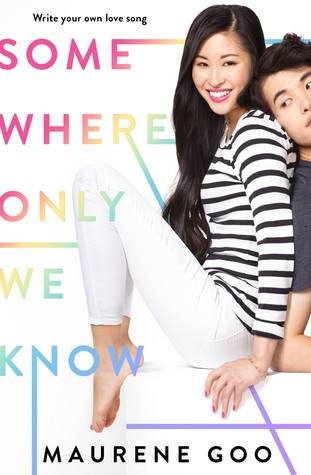 Somewhere Only We Know
by Maurene Goo
Published May 7, 2018

Source: Purchased
---
10 00 p.m.: Lucky is the biggest K-pop star on the scene, and she's just performed her hit song "Heartbeat" in Hong Kong to thousands of adoring fans. She's about to debut on The Tonight Show in America, hopefully a breakout performance for her career. But right now? She's in her fancy hotel, trying to fall asleep but dying for a hamburger.
11 00 p.m.: Jack is sneaking into a fancy hotel, on assignment for his tabloid job that he keeps secret from his parents. On his way out of the hotel, he runs into a girl wearing slippers, a girl who is single-mindedly determined to find a hamburger. She looks kind of familiar. She's very cute. He's maybe curious.
12:00 a.m.: Nothing will ever be the same.
---
I loved the concept of this book, but unfortunately the execution was a bit lacking for me. I felt that Lucky's character read extremely young, and while a few deeper topics such as feeling like an outsider within your own culture and fitting into a family were discussed, I didn't feel that they were given enough time to be impactful. There was a weird power imbalance between Lucky and her love interest for the majority of the story that felt weird to me and made it hard for me to ship Lucky and Jack.
I felt that this story had too much lightheartedness and not enough depth to back it up. It might work for a younger audience, but unfortunately I didn't love this story.
I gave SOMEWHERE ONLY WE KNOW 2 out of 5 stars.