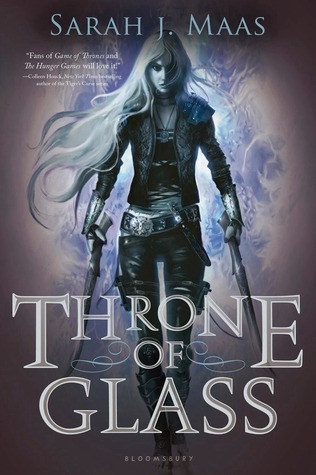 Throne of Glass (series) by Sarah J. Maas
Although I am, admittedly, SO late to the game on this one, I think I actually will start the series this year. I've spent the past 26 years of my life reading strictly contemporary and romance, completing blowing off fantasy because I thought it was something I wouldn't like.
This year, that all changed. When I read The Cruel Prince earlier this summer, I got on a fantasy kick that I haven't been able to get off! I'm currently reading the final book of this author's other series (A Court of Thorns and Roses) and am really enjoying it. Once I heard that the fae and magic do become a part of the ToG series as well, I was basically sold! The final book comes out this fall and it will be nice to be part of the hype and excitement for the book if I can get through the first 6 books by October 23rd.
The Lunar Chronicles is one of YA's most popular series, but it's one that has just never interested me. I remember seeing the first book in stores many years ago (before I was a blogger or part of the book community) and thought the cover was really weird. I still think that, and it's a problem I can't get over TBH.
I'm just not into cyborgs/robots/futuristic stuff.
This is one that I will not be changing my mind about, even if SO many people swear I'm missing out on something.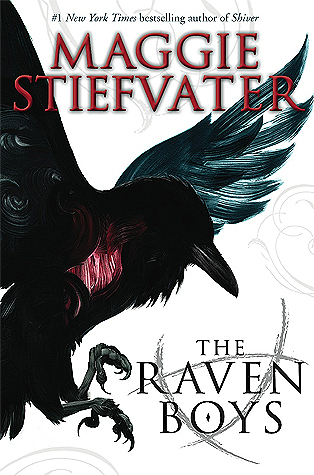 The Raven Boys by Maggie Stiefvater
This is another series that is just BELOVED by so many people, and I have yet to get around to trying it out. I think the main reasons I haven't read this series have to do with first impressions.
The cover doesn't look like something that would normally float my boat, and I'm usually pretty averse to books that are primarily about boys. I have learned recently that the main character is a girl, so that sways my favor.
Contemporary, realistic settings with magic make some of my favorite books, so I do really want to give this series a try!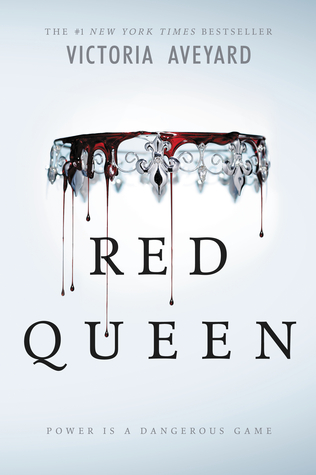 I actually did have some interest in this book closer to when it was originally released, but it has just faded over time and at this point I know I'm not going to read it.
The synopsis DOES sound interesting and originally there was a ton of hype surrounding it, but just not enough for me to buy it, I guess? I've also heard that the remainder of the series went seriously downhill and I'm not about to sign up for a series knowing I will only like the first book. This one will be a pass for me.
I am actually VERY interested in the premise of this book, but didn't hear about it until somewhat recently (like the past year or so), despite how popular it is!
I bought this book for my Kindle several months ago when I saw it on sale, so I know I will read it at some point. This is just one of those books where I'm definitely interested BUT there are also so many other books that I'm MORE interested in, that I just haven't gotten here yet.
One day, Shatter Me, one day…
Although I'm currently reading and very much enjoying the Shadow & Bone series, which takes place within the same Grisha world, I just have zero interest in this duology.
The cover is weird, the title doesn't make any sense, and I'm just not into a heist book with a bunch of different POVs (one of my pet peeves in books). I know this book is basically considered a masterpiece and is universally loved, but I just don't think it's for me.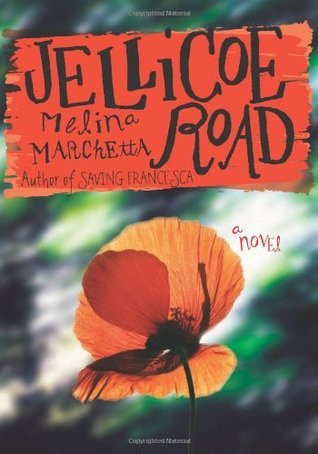 Jellicoe Road by Melina Marchetta
SO many people whose opinions I trust rank this as a 5-star, must read, all-time favorite book. I have owned it for a few years but, like I said with Shatter Me, I just keep prioritizing more exciting books ahead of it.
Melina Marchetta was a writer for one of my all-time favorite TV series (Dance Academy! If you haven't watched it, it is on Netflix and THE BEST THING EVER) so I do have an affinity for her work. I feel like this is a book I actually NEED to read and I hope I can get to it soon.
Some of these books I definitely plan to read, others I have completely written off as not for me. If you have read anything on this list and have strong opinions either way, I would love to hear them!