Spring is always the best season for new releases. Books from most of my favorite authors tend to release during the spring months for some reason and springtime is the perfect time to release books full of my favorite things: romance, summertime, and travel.
Below are the top books on my radar this spring, organized by release date. I've already pre-ordered the entire list!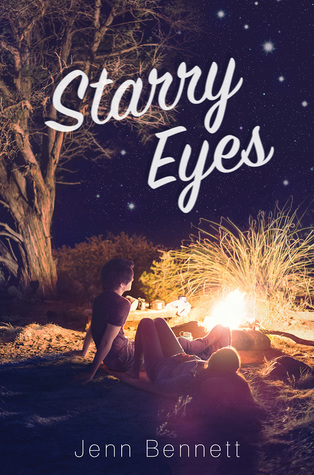 Starry Eyes by Jenn Bennett
Release Date: April 3rd
Lennon and Zorie are abandoned in the wilderness and have to navigate back to civilization together. Between bear attacks, scary caves, and almost getting struck by lightning, they also have to navigate their rocky past and family drama. Full of swoons + adventure.
My Oxford Year by Julia Whelan
Release Date: April 24th
This one gives me total THE ROYAL WE vibes, and I am here for it. American girl Ella moves to England to study at Oxford while working remotely on a high-profile political campaign in the US. Her heart is torn as she falls for a London local. Should she follow her heart in England or her dreams in America? Are the dreams she has always wanted the same ones she yearns for now?
Stay Sweet by Siobhan Vivian
Release Date: April 24th 
Summer in Sand Lake isn't complete without a trip to the local ice cream shop. Amelia has worked at the stand every summer for the past three years, and  is "Head Girl" at the stand this summer. When the shop's owner passes away before Amelia even has her first day in charge, Amelia isn't sure that the stand can go on. That is, until Molly's nephew Grady arrives and asks Amelia to stay on to help continue the business. But Grady's got some changes in mind…
9 Days and 9 Nights by Katie Cotugno
Release Date: May 1st
Following the events of 99 Days, Molly Barlow isn't the same girl anymore. She is a business major in Boston and is in love with a great new boyfriend. They are headed on a European vacation together but run into her ex, Gabe, and his new girlfriend while waiting on the Tube platform in London. After comparing itineraries, they decide to join their groups and head to Ireland together. Now Molly has to spend 9 days and 9 nights with the boy she once loved and whose heart she shredded, and her new boyfriend doesn't know anything about it. Will she make it through the trip as the new and improved Molly or will all the drama come rushing back?

Puddin' by Julie Murphy
Release Date: May 8th
This companion novel to Dumplin' follows the stories of two supporting characters who we will certainly grow to love. Millie is done going to fat camp every year. This year, she is ready to chase her dreams and finally kiss her crush. Callie is a pretty girl with a popular boyfriend, but is more frenemy than friend when it comes to other girls. As circumstances bring Callie and Millie together, they will realize that they have more in common than they thought.

The Way You Make Me Feel by Maurene Goo
Release Date: May 8th
After taking a prank too far, Clara is sentenced to work at her father's food truck for the summer. It's not exactly the carefree summer she imagined, but maybe it's not so bad. Maybe the cute boy who works there has a crush on her. Maybe she actually cares about helping her dad's business. Maybe the uptight classmate who works there isn't so bad. What if taking this summer seriously means Clara has to leave her old self behind?
Girl Made of Stars by Ashley Herring Blake
Release Date: May 15th 
Mara and Owen are about as close as twins can get. So when Mara's friend Hannah accuses Owen of rape, Mara doesn't know what to think. Can the brother she loves really be guilty of such a violent crime? Torn between the family she loves and her own sense of right and wrong, Mara is feeling lost. With sensitivity and openness, this timely novel confronts the difficult questions surrounding consent, victim blaming, and sexual assault.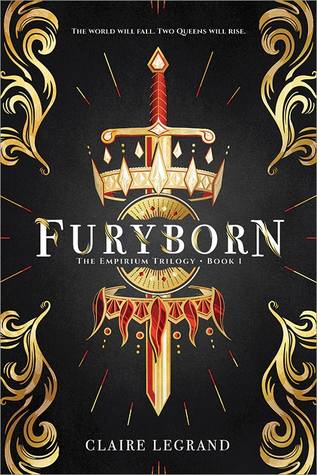 Furyborn by Claire LeGrand
Release Date: May 22nd 
I don't read fantasy but I loved this book. When it is discovered that Rielle possesses all seven types of magic, she must prove herself as the prophesied Sun Queen. A thousand years later, Queen Rielle is nothing more than a fairy tale to bounty hunter Eliana. When Eliana's mother is kidnapped, she joins a group of rebels on a dangerous mission and discovers that the evil at the heart of the empire is more terrible than she ever imagined.  Along the way, their stories intersect and the shocking connections between them ultimately determine the fate of their world–and of each other.
Save the Date by Morgan Matson
Release Date: June 5th 
Charlies's older sister is getting married this weekend at their family home. Everything is shaping up to be a disaster – the relatives aren't speaking, a tuxedo is missing, and certain unexpected guests aren't exactly welcome. Over the course of three ridiculously chaotic days, Charlie will learn more than she ever expected about the family she thought she knew by heart. And she'll realize that sometimes, trying to keep everything like it was in the past means missing out on the future.
My Plain Jane by Cynthia Hand, Brodi Ashton, & Jodi Meadows
Release Date: June 26th 
You may think you know the story. After a miserable childhood, penniless orphan Jane Eyre embarks on a new life as a governess at Thornfield Hall. There, she meets one dark, brooding Mr. Rochester. Despite their significant age gap and his uneven temper, they fall in love—and, she marries him. Or does she? Prepare for an adventure of Gothic proportions, in which all is not as it seems, a certain gentleman is hiding more than skeletons in his closets, and one orphan Jane Eyre, aspiring author Charlotte Brontë, and supernatural investigator Alexander Blackwood are about to be drawn together on the most epic ghost hunt this side of Wuthering Heights.
What books are you most looking forward to this spring? Have you read anything I've mentioned yet?