As always, Top Ten Tuesday is a weekly meme hosted by The Broke and the Bookish!

Growing up, my family joked that we were some type of traveling circus, because we were CONSTANTLY moving. Like, every school year was a new school and city and/or state. I was born in Washington state, moved to Nebraska as a baby, went to Colorado as a toddler (where my little sisters were born), and then moved to California for several years until mid-elementary. We then moved back to Washington (but a different area) and spent the next ten years moving all around WA state. In 2011, we moved back to California, and then last year I moved to Texas. I don't plan on going anywhere anytime soon, but who knows! I definitely feel that I get bored if I stay in the same place for too long, so I might just be cursed to always be on the move.
You
might already know this one because I feel like I talk about her ALL THE TIME, but Ruby is the sweetest, greatest dog in the world and I feel so so lucky to have adopted her. My boyfriend and I rescued her from a local dog rescue group almost two years ago, and it was best decision I've ever made! She's super lazy just like me LOL and she is never happier than when she is on the couch/bed snuggled up next to me 
*Side Note* I named her Ruby after the character Ruby Oliver from E. Lockhart's THE BOYFRIEND LIST series!
Maybe this is boring, but I work in the property management industry as the assistant manager for a 300+ unit apartment complex here in Austin. I've been doing this for about three years now, working my way up from an entry-level leasing position, and now I absolutely love it! I kind of fell into the job after being let go from my previous job at Nordstrom and just wasn't sure what I wanted to do with my life, or even my day. But it's totally worked out and now I love it even though it's really tough sometimes.
Apparently, I was always destined to become a bookworm. My first word was 'book', which has to tell you something. My mom says that as a toddler/little kid, she would wonder why I had been so quiet for so long, or why I had been taking such an extra long nap, so she would wander into my room to find me in my bed with a giant stack of books, just perfectly content. I would also get in trouble in like middle school for getting caught secretly reading in the middle of the night with a tiny light!
Really, it could just be my favorite food period. If I could, I would eat ice cream all day, erryday. My favorite flavor of all-time is Ben & Jerry's The Tonight Dough (a flavor created by Jimmy Fallon, haha) because it literally combines all the things I love…cookie dough, brownies, caramel, chocolate-y goodness. But basically anything with those flavors (or peanut butter!) is amazing and I will love it.
I really struggle with forcing myself to work out because I just cannot find a workout that I like enough to commit to. I was really athletic in high school — not very good at anything, but I was obsessed with gymnastics and was also on the volleyball and track teams — but over the past few years I have been so BLAH about working out. I've gotten into Cassey Ho's Pop Pilates videos on Youtube lately, so I'm hoping to get a little more motivated to really make a difference in my health!
It's true, I am a complete Taylor Swift fangirl. I have been completely obsessed with her songwriting since I was fourteen (ten years ago, omg). When I was nineteen I got a tattoo on my left wrist that says Fearless, because for like a two year period I was really obsessed with that song in particular and it was like my motto of my introvert, super shy self trying to come out of my shell more in high school and really experience life more.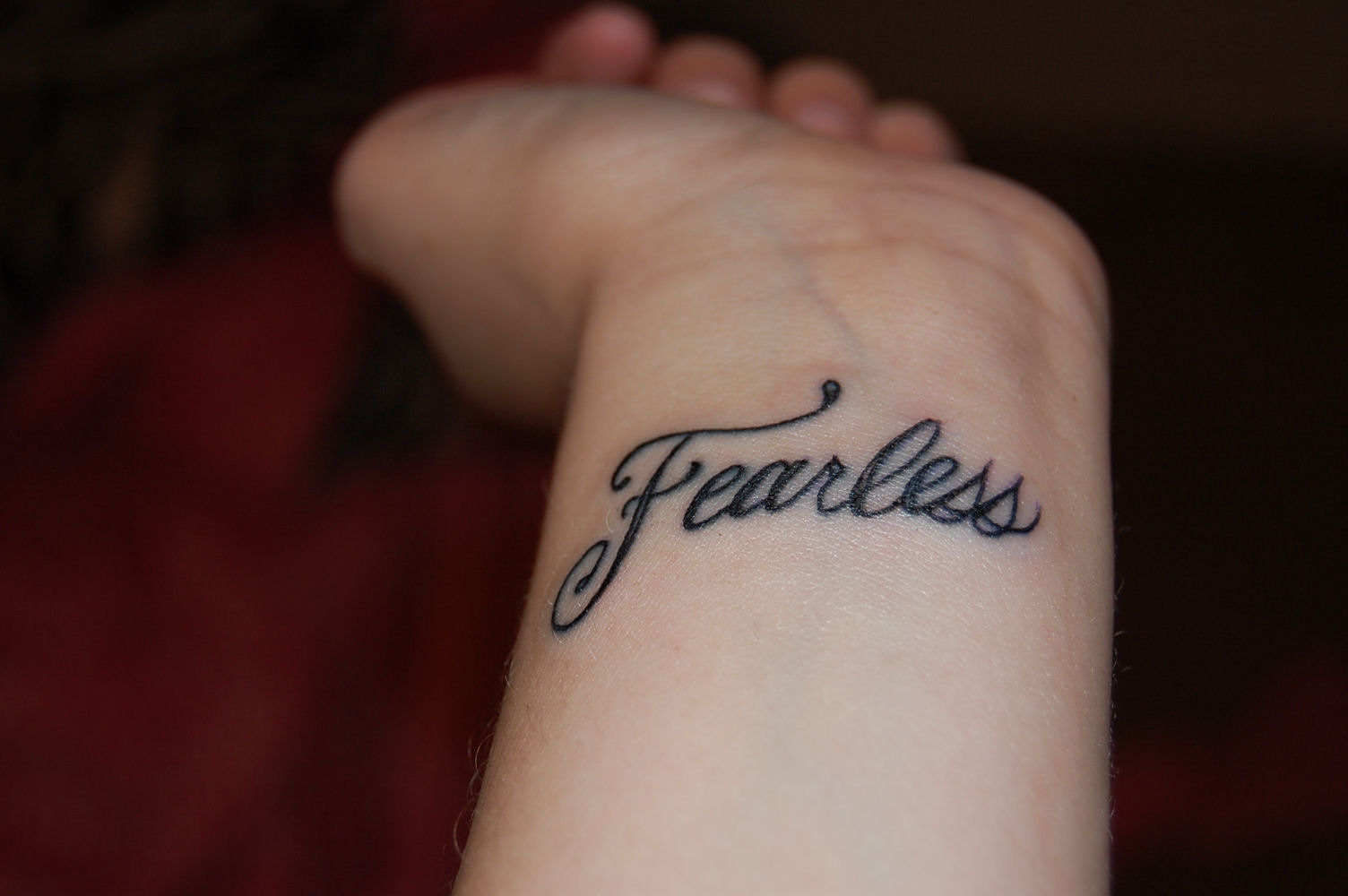 I definitely think a lot of this contributes to spending a large portion of my life in the Seattle area, but I cannot go a day without at least one cup. And not even because I need the caffeine or anything, I just love the taste! I love a good morning latte (with caramel, please!), an afternoon iced coffee, and an evening cup of coziness.
I actually have REALLY TERRIBLE vision and have to wear glasses at all times. I used to be super self-conscious about the way I look in glasses, so I would only wear them when driving and would literally take them off and leave them in the car even just to go into the grocery store. BUT luckily my boyfriend convinced me that I still look pretty with glasses and helped me realize how silly it was to sacrifice not being able to see anything so that I thought I looked okay. Now I wear them all the time and can't even fathom going through life without them anymore.
I've never been on a vacation outside the US, but I have dreamed of Paris since I was a little girl. When I was like six or seven my mom would take my to the library and in addition to normal books, I would check out a stack of tapes or CDs that taught you French! I started taking French in seventh grade and now I'm majoring in Modern Languages with an emphasis on French and Spanish. I've been a Francophile for as long as I can remember, so I really hope I get to travel to France one day.
So there you have it — ten random facts about me. Do we have anything in common that you didn't know before? Let me know in the comments!