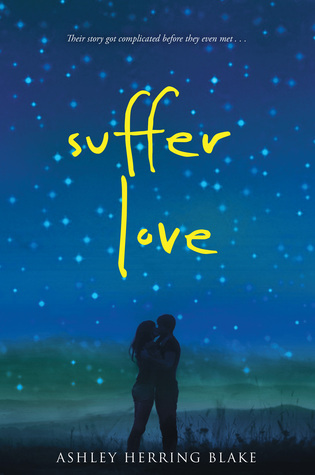 Suffer Love by Ashley Herring Blake
About: Meet Hadley and Sam, two teenagers whose worlds are about to collide in ways they never expected. Hadley's dad cheated on her mom and Hadley is super angry about it and begins acting out by partying and basically making out with a lot of guys. Sam's parents just got divorced and he's super broken up about what it has done to his family. When they meet at school, they have an instant connections. But Sam's family has secrets that could break Hadley's heart if she gets too close.
Thoughts: I really loved the themes of family in this book and also noted that it was a very realistic portrayal of average high school life. I totally shipped Sam & Hadley and REALLY wanted the big secret to come out. Bonus: there are seriously amazing secondary characters that I actually loved just as much as the main characters. I loved the Shakespeare themes throughout the book as well.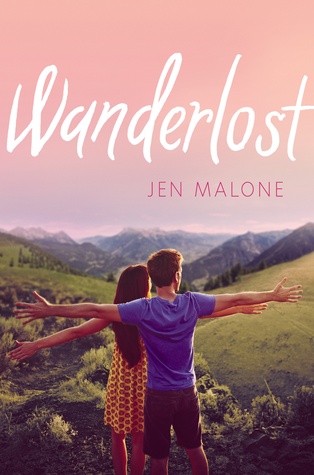 Wanderlost by Jen Malone
About: Sheltered and homebody-ish Aubree gets her over-achieving older sister into trouble and has to secretly take over her sister's summer job leading a tourist group of senior citizens through Europe, where she learns to enjoy reaching out of her comfort zone and meets a super cute boy!
Thoughts: Travel books are my favorite thing ever, and while this one was definitely fluffy reading, it didn't disappoint. It was the perfect getting my nails done/sitting on an airplane type of read that made time fly by. I really loved getting to experience such fabulous European locations along with Aubree, and the author was super knowledgeable and did a great job of illustrating each city in a unique way. Was some of the plot-line far-fetched and unlikely? Yes. Did I mind? Not one bit! The rest of the story is good enough to draw you in so that you're not worried about how realistic the storyline is. Wanderlost isn't my top fave travel book (that will always be Wanderlove), but it's a great summertime read that I really enjoyed!