Today I'll be sharing some spooky new reads out just in time for an October read! With Halloween, foggy mornings, and cold weather just around the corner, fall is the perfect time to curl up with a cup of hot chocolate and a scary book (aka, Hallow-READS!) There have been a number of new releases this season that I just can't wait for, so here are a few titles I plan on purchasing!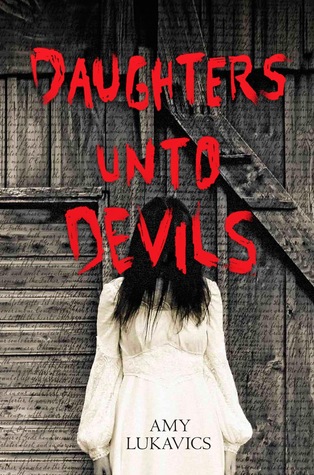 Daughters Unto Devils, by Amy Lucavics
If Little House on the Prairie met an M. Night Shymalan movie, this book would be the mix! When the character's family moves to a new house on the prairie, they discover the inside of their new cabin is covered in blood and know something is definitely not right. The character (who is also secretly pregnant) hears stories of murder and psychosis rampant throughout the land, and encounters some seriously scary stuff. The ending is supposed to be absolutely terrifying!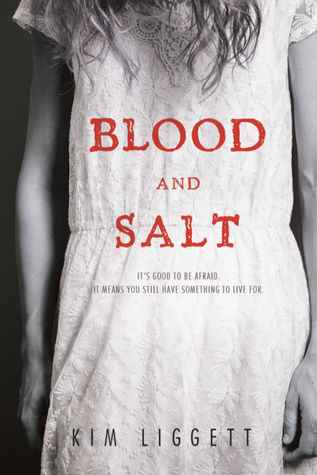 Blood and Salt, by Kim Liggett
The main character follows her mother to a "spiritual commune" ( read: cult) that her mother had escaped from many years ago. The town is filled with secrets and a long history of murder, mystery, and magic, all under the guise of tradition. When a string of gruesome murders pop up while the town prepares for a secret ceremony, the character must try to rescue her mother from the cult and discover the truth about what is happening in the town. Cults have always both intrigued me and completely creeped me out, so I'm hoping this one is as scary as it sounds!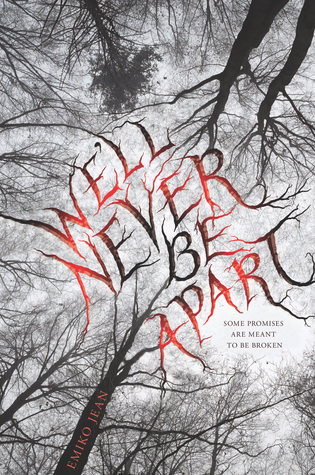 We'll Never Be Apart, by Emiko Jean
At the beginning of the book, the main character has just been placed into a mental institution after her sister sets a fire that kills her boyfriend and seriously injures her. While in the asylum, she begins a journal that details her memories of life with her sister, starting from when they were very young. As the entries go on, you begin to notice that something is just not right about her sister. She goes from slightly off to completely scary and the journal entries provide mystery and suspense for a psychologically thrilling novel with, of course, a twist at the end. I LOVE psychological thrillers and hope to second-guess myself throughout this book!